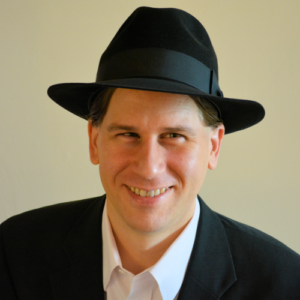 I help entrepreneurs with time management and productivity
I am a serial entrepreneur whose mission is to help others live more fulfilling lives by reaching their potential.
My superpower is creating mental models or frameworks that help people reason about the world to solve their problems.
My current projects are described in more detail below.
My current startup: A web app that helps solopreneurs create realistic daily plans using guided workflows based on neuroscience principles.
While Day Optimizer started as a basic technique, it has evolved into a full-blown time management methodology with concepts like Done Today vs Done Forever and new ways to plan your day like Time Buckets. The methodology can be done either using the Day Optimizer app or on paper.
The previous iteration of my current startup which is now free. It helps people develop better life plans by thinking strategically about where they are, where they want to go and how to navigate that path.
A side project aimed at helping people learn how to make better decisions. It documents a pattern language I have been creating that helps people structure and talk about their decisions, and teaches them tips and techniques that can improve how they make those decisions
Entrepreneurship Journey
My previous startups have included:
Lab Escape
An enterprise data visualization company whose customers included Walmart, Dell and the U.S. Army that I sold in 2015
True Peers
A social network for professionals (before LinkedIn) that ran out of money after the DotCom crash of March 2000
SlamBook!
A home page add-on service that I sold in 1999
As an entrepreneur, I bring a mix of technical, marketing & business expertise to build unusual businesses across a range of different markets.
Hobbies & Personal Life
In my spare time, I teach and dance vintage swing dances and am working toward B2 fluency in German. I live part-time in Asheville, North Carolina and part-time in Berlin, Germany.
Why you should create a daily schedule & how to do it
How to avoid procrastinations, limit distractions & improve focus
7 strategies for prioritizing your tasks
How to maintain work-life balance
The 3 ways to define your goals
The 2 styles of work-life balance when working at home
What is a Conveyor Belt Decision & why is important in dating, hiring and house buying
Why I dropped out of college and what I learned from it
How I sold my last company
Strategies I use to effectively work from home
What dance has taught me about the learning process
10 Interview Questions You Can Ask Me
What's the science behind why scheduling tasks helps make us more productive?
What is your 100-year goal?
What is a (Jumpstart / Rocket Booster / Eliminate Drag List) and how can it help you be more productive?
What are some strategies for (avoiding procrastination / limiting distractions / improving focus)?
How can you build your momentum to get more done?
What are some strategies for maintaining a good work-life balance?
Why should people invest $100 in themselves each month? How do you do this yourself?
What mistakes to people make managing their time?
Why is planning important if things rarely go according to plan?
How can people make better decisions?
Previous Podcast & Media Appearances
Recent podcasts include:
Task Management & Time Blocking with Francis Wade
The Mark Struczewski Podcast
Sisterhood of Successful Entrepreneurs
Older guest spots include:
How I Promote Podcasts I'm On
I share a link to the episode on Facebook, Twitter and LinkedIn and include a link to the episode with a blurb in our email newsletter.