More than a simple task list, a daily commitment list contains everything you need to do today:
Tasks you need to work on
Appointments you need to keep
Activities and habits that support you
Tasks can be marked off as either Done Today or Done Forever.
Appointments sync automatically from your calendar.
Activities help you track time commitments not on your task list or calendar.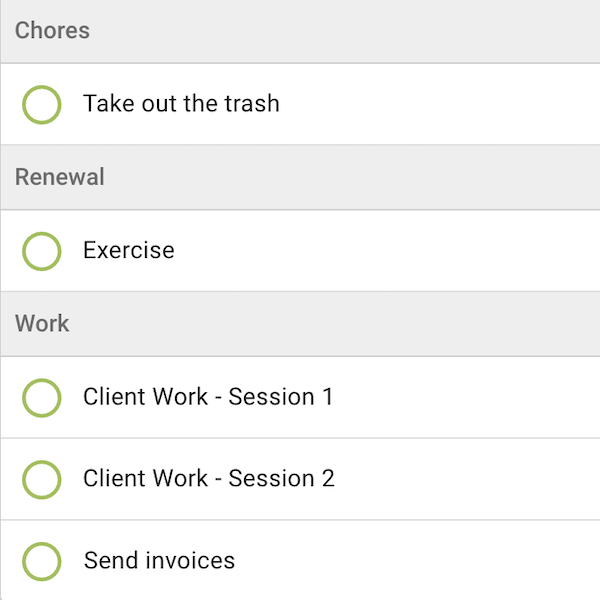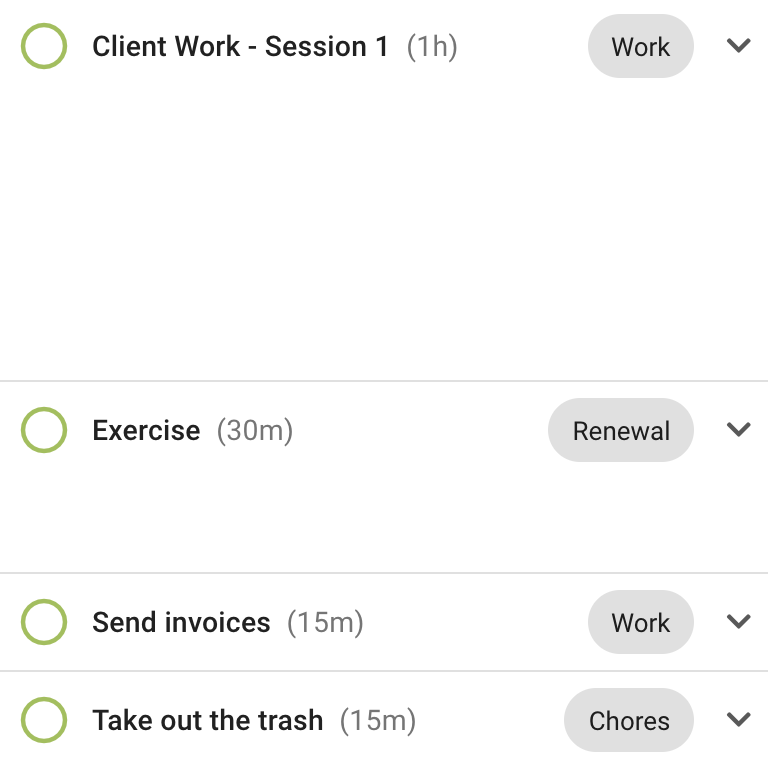 When you need to account for how long things take, but can't plan specific times, use a time bucket.
A time bucket represents a fixed amount of available time in your day. The height of each commitment shows how much time it takes.
Drag and drop your important commitments to the top of your bucket. As you check tasks off, they drop to the bottom and push the remaining ones up.
As the day progresses and your available time shrinks, commitments at the bottom are greyed out to indicate you won't have time for them today.
When you need to do things at specific times—to work around appointments or to ensure you'll have the energy required for a task—use a daily schedule.
Daily schedules help you create a series of time-based "implementation intentions", which research says helps you better achieve your goals.
Building a daily schedule helps you make the trade-off decisions necessary to focus on your priorities while ensuring you're taking time for self-care.
And with built-in time projections, you can keep track of your progress throughout the day, even if you don't follow your schedule exactly.