Mindfully plan your day
to accomplish more
Convert your daily task list into a daily schedule
Mel Coston
I love Day Optimizer. It is the gift I didn't know I needed.
All my life, I have been a huge procrastinator. I get lost in my list of tasks with no solid sense of how much time things take to be completed.
Enter Day Optimizer. Not only am I able to map out every aspect of my day, Day Optimizer helps me understand how much time my tasks take. I am able to plan my days accurately.
Most important, Day Optimizer guides me from task-building to commitment to completion unlike any other scheduling system out there.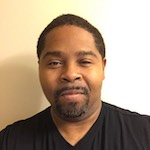 Mel Coston
Freelance Consultant
Sean Moore
I was at the mercy of email, text and hundreds of other distractions to the extent that I could go a whole day with out making any progress on my goals.
Day Optimizer helps me set my intention and commit to what I want to accomplish.
Integration with Google Calendar was essential and helps separate external commitments to the ones with myself.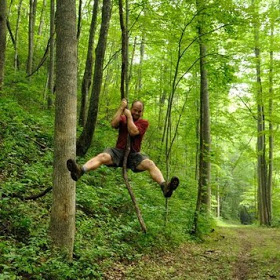 Sean Moore
CTO, HomeGauge.com
Day Optimizer introduces a new conceptual framework to help you boost your productivity. Use concepts like commitments, time allocation vs estimation, done today vs done forever and time blocking to take control of your time and achieve more, without losing yourself along the way.
Change
Designed for you to change
Peace of mind
The little known secrets to peace of mind.
Filter the noise to calm your mind
Do you get stressed every time you look at your to-do list? This is because your to-do list contains everything you might do today.
Commitments help you narrow to just what you plan to accomplish.
Make Specific Commitments
Reduce procrastination & improve focus
Building a daily schedule with to-dos at specific times creates a set of "implementation intentions", which research indicates helps you get started & stay focused more easily.
The Schedule Builder helps convert all of your to-dos to implementation intentions.
Calendar + tasks + daily activities
Bring your calendar, tasks and other activities you do throughout the day into a single view, so you can plan your time holistically.
Appointments can be synced from your Google, Apple, Outlook or Exchange calendar.
Visualize your available time
Making trade-off decisions is one of the best ways of prioritizing. Visually seeing your schedule allows you to decide what to do—and what not to do.
The Schedule Builder allows you to design your day to match your priorities.
Set boundaries for your time
Time blocking gives you a container for your work, helping you get started while ensuring you don't let time run away when doing less important work.
Activities can be set up as regular time blocks for your daily planning.
Maximize your brainpower
Leverage how your brain works by staying in the same thinking mode for as long as possible while building out your schedule.
The Schedule Builder uses a 3-step process designed for how our brains work.
Reinforce your motivation
Get the rush of accomplishment by checking off a task as Done Today when you worked on it, but didn't complete it. Mark it Done Forever when it's finally done.
Tasks marked Done Today rollover to the next day and stay in your task flow.
See when you are most effective
Visualize what days you made commitments and what days you fulfilled those commitments. Learn from your prior schedules to improve your future self.
The Performance Calendar helps you understand your own patterns.
A neuroscience approach to
Time Management
time management
1
Commit
to what you will work on today
Zone out the unnecessary
Review all of your potential to-dos for today & commit only to what you plan to work on.
2
Allocate
how much time you'll spend
Don't estimate, allocate
Decide how much time you will spend on each to-do, to make progress or complete it.
3
Schedule
everything at specific times
Be realistic about your time
Assigning each to-do a time slot in your day forces you to prioritize your available time.
4
Check off
to-dos as your make progress
Mark them done today or done forever
Feel the rush of accomplishment each day, but keep tasks in your planning flow until done for good.
Embracing change
Start embracing change today.
We hold your hand to get started
Once you sign up for a free trial, we'll set up a personal, one-on-one web meeting.
During the meeting, we'll teach you the unique concepts that form the foundation of Day Optimizer and walk you through the process of setting up and configuring your account.
We'll also answer any questions you have about effective time management.
We're here to help. Your success is our success.
Stay In Touch
Not ready to try it yet?
Stay in touch and learn valuable tips
Not sure yet if Day Optimizer is right for you?
Subscribe below to receive updates about the product or tips about time management.
No spam. Only the content you request.