Consistent success requires consistent planning.
The Day Optimizer planning workflow helps you create realistic schedules focused on your work priorities while maintaining a work-life balance.
The 3 steps were designed based on neuroscience principles to optimize the planning process.
Done Today vs Done Forever
Make progress on your critical tasks daily without losing track of them.
When you're done working on a task for the day, mark it Done Today. It'll reappear in your planning flow tomorrow.
Once the task is complete, mark it Done Forever.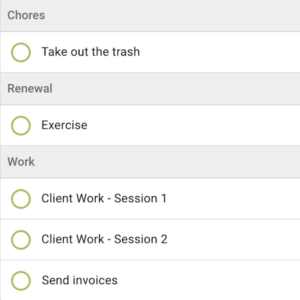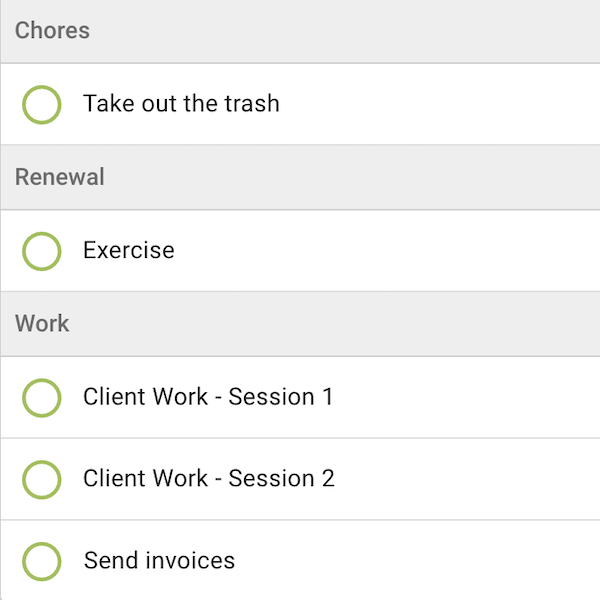 A checklist of everything you need to do today: tasks, appointments & daily activities.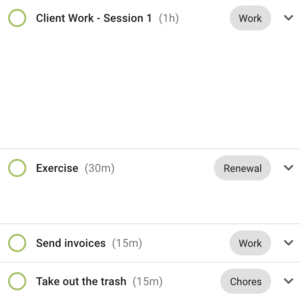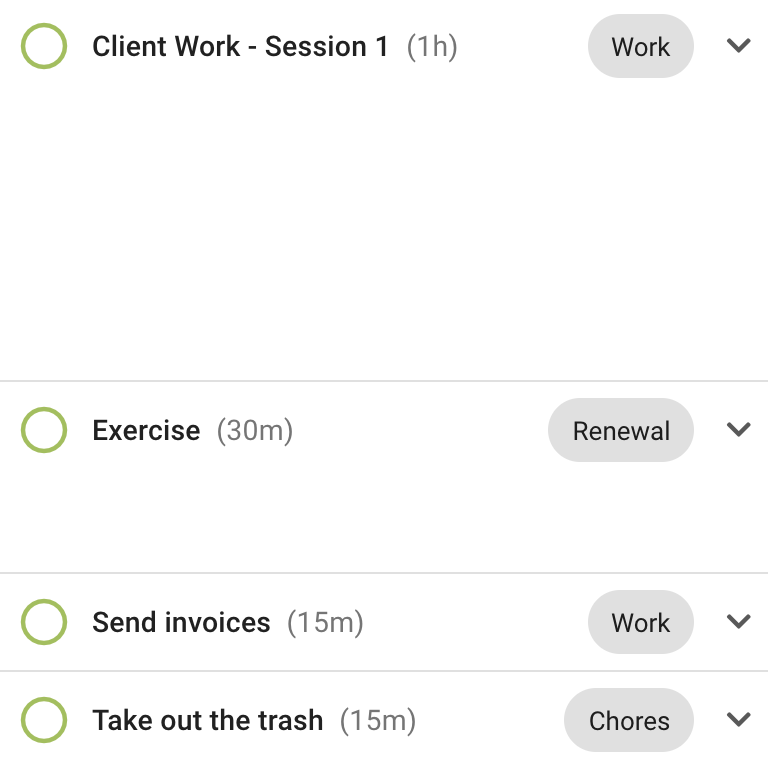 A stack of your tasks, appointments and activities that show you the time each take.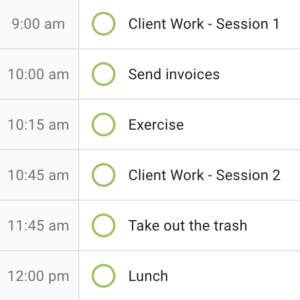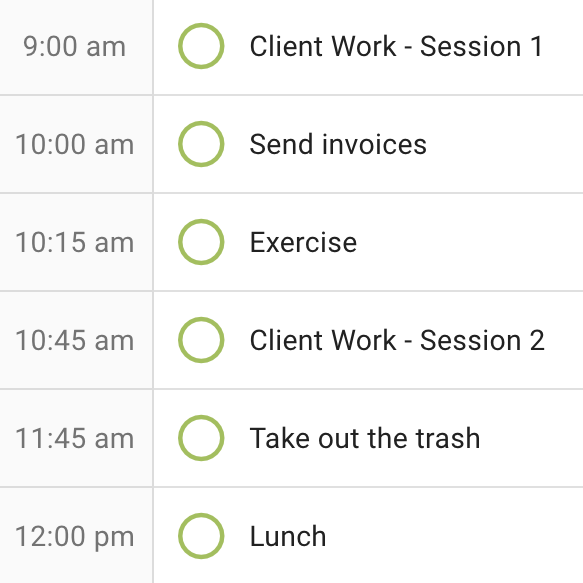 A daily agenda showing you when to do what task, appointment or activity.
Day Optimizer can be used on your computer or installed as a web app on your phone, allow you to create your schedule in the morning using a big screen, but reference it throughout the day while you're on the go. Works with iPhone, Android and Windows smartphones.